Alexandra Burke has told of her struggle with negativity surrounding her Strictly Come Dancing journey, and has dismissed rumours of diva behaviour and feuds behind the scenes.
The singer, 29, last week landed in the bottom two for the second time in a row despite topping the leaderboard, having failed to secure enough votes from viewers.
She was saved by the judges over Davood Ghadami and is now set to take place in the semi-final on Saturday, but the star has spoken out about her hurt over being portrayed in a certain way in recent weeks and comments from trolls online.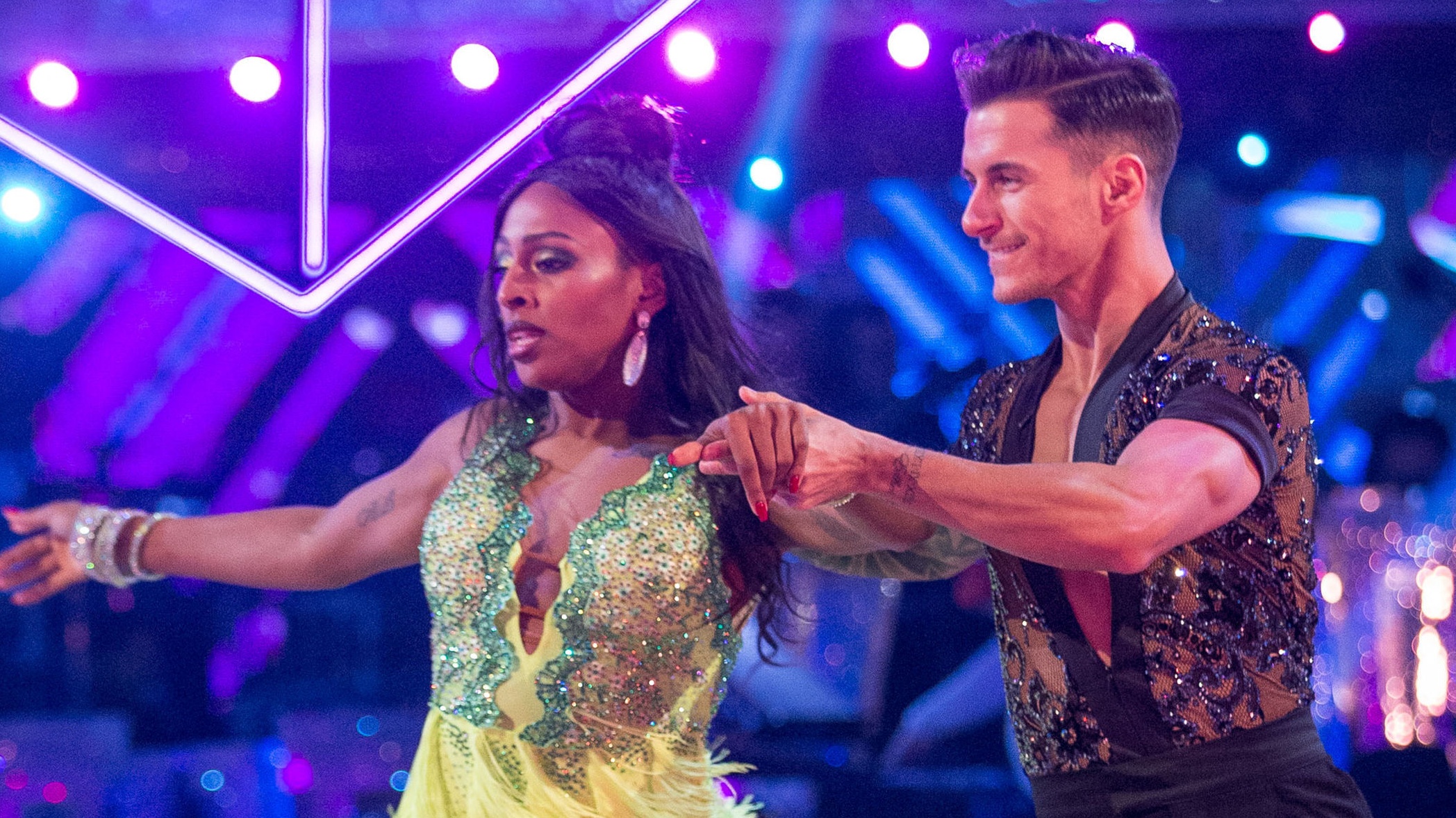 Burke told The Daily Telegraph: "It got to a point where I can't take any more mentally."
She said that her late mother Melissa Bell, who died in August, had instilled within her a professional manner, so she has not revealed her nerves on the dancefloor unlike some of the other stars.
She said: "I have this professional face, one that I've been taught since the age of five that, when the cameras are on, you smile and you be gracious.
"My mum always said to me, 'You're as good as your last performance, so you bloody perform'."
Burke said that viewers would "never know that I was shaking back in the wings, knees knocking, sweaty palms".
The former X Factor champion earlier this week hit out at the "lies" she said had been written about her – including rows with her dance partner Gorka Marquez and being a demanding diva – and said that she had not had a "meltdown".
She wrote on Twitter: "Because it's really hard to read lies. I have to say something… after the show on the weekend I actually WASN'T in the green room.
"I was in the physio room treating an injury and then went home. NO meltdown… just happy that we made it through another week."
Burke told the newspaper, of the negative comments about her: "It got to a point where it felt like a personal attack."
She said that the first day of filming for Strictly, which happened the day her mother died, was "the hardest day of my life".
Burke said: "She died at four in the morning.
"She waited for me to drive home from Blackpool. I started playing her music and just held her hand. And she went."
Burke, who is dancing in her mother's memory on the series, added: "I'm not going to lie: I'm so angry that she's gone. Two months later, I can't understand it – why she's 53 and gone."
Strictly Come Dancing airs on BBC One on Saturday at 6.45pm.